Systems Thinking * Personal Mastery * Mental Models * Building Shared Vision * Team Learning
Region V Systems seeks to attract and retain a high-performing and diverse workforce in which employees' differences are respected and valued to better meet the varying needs of the customers we serve. Region V Systems is a learning organization that strives for a diverse and inclusive work environment to promote collaboration, flexibility, and fairness so that all individuals are able to participate and contribute to their full potential.
Region V Systems' Culture
Region V Systems was voted one of Lincoln's Best Places to Work two years in a row. Why? We care about your work/life balance. We are proud of the personal and professional growth opportunities we provide and encourage you to build on your strengths.  Not to mention our always-appreciated transparent leadership.  Leaders who are invested in your success.
The top 5 words our employees use to describe our culture are:
Flexible.
Supportive.
Caring. Challenging. Friendly.
"Region V Systems is one of the most professionally run organizations that I have been associated with since joining the RGB as a representative from my county.  It is my observation that leadership at Region V Systems is a class act.  I am proud to serve on the RGB and look forward to the meetings." – Region V Systems' Board Member
"Region V is an example to all agencies, governmental bodies, and organizations.  Absolute transparency, inclusion of all involved, and genuine caring are a few of the hallmarks they exhibit.  Our world would be so much better if these actions were incorporated into all governing entities.  The only issue I have is that I compare every place to Region V and none come even close to the professionalism and respect shown by Region V." – Region V Systems' Board Member
Career opportunity from a Region V Systems collaborative partner: 
Licensed Independent Mental Health Practitioner (LIMHP)
Full Time! Competitive Benefits!
$62,000 – $74,000 (annual salary), commensurate with experience and education
Position closes 1/21/19, 5:00 p.m.
Are you a licensed LIMHP who is looking for a unique opportunity to put your credentials to use? Are you driven by your compassion to help youth, drawing from your creative solutions?
Would you like to be in the community vs. a "desk job" all day? Is flexibility your middle name?
Region V Systems is a collaborate partner working with Educational Service Units 4, 5, and 6 to employ an LIMHP who will work with students, ages 5 – 21, to provide therapeutic consultation. Consultations will be designed to focus on the student, with recommendations given for behavioral health skills development and potential treatment of critical behavioral health issues that will allow the student to participate and function successfully in academics and career preparation in their natural school
environment.
You will use your problem-solving skills to work with students to develop a unique and creative plan to build on the natural support systems in their lives. In other words – you would help set the stage for success!
If you're ready to work with a purpose, come join the team that will let you put your talents to work!
Strong communication skills, effective facilitation of interdisciplinary teams, including families, authoring concise contact notes, and prioritizing multiple tasks are some of the skills you need. Coordinating with external agencies that are also working with students is crucial. Does this sound like something satisfying to you both personally and professionally? If yes, please apply today!
Check out the complete job description and application instructions at www.esu6.org/opportunities.
Contact:
Nichole Hall, SHRM-CP
Director of Human Resources
Educational Service Unit 6
nichole.hall@esu6.org
402-761-3341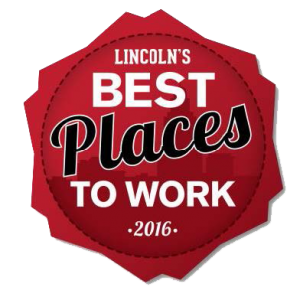 Human Resources Contact Information:

Phone: 402-441-4343
E-mail: hr@region5systems.net
Confidential H.R. Department Fax: 402-261-0252
Address: 1645 'N' Street, Lincoln, Nebraska, 68508

Region V Systems is a behavioral health management entity serving southeast Nebraska.  Find us on Facebook to receive news about Region V Systems and updated job postings.