Region V Systems seeks to attract and retain a high-performing and diverse workforce in which employees' differences are respected and valued to better meet the varying needs of the customers we serve. Region V Systems is a learning organization that strives for a diverse and inclusive work environment to promote collaboration, flexibility, and fairness so that all individuals are able to participate and contribute to their full potential.
Region V Systems' Culture
Region V Systems has been voted one of Lincoln's Best Places to Work. Why? We care about your work/life balance. We are proud of the personal and professional growth opportunities we provide and encourage you to build on your strengths.  Not to mention our always-appreciated transparent leadership.  Leaders who are invested in your success.
The top 5 words our employees use to describe our culture are:
Flexible.
Supportive.
Inclusive.  Welcoming.  Caring.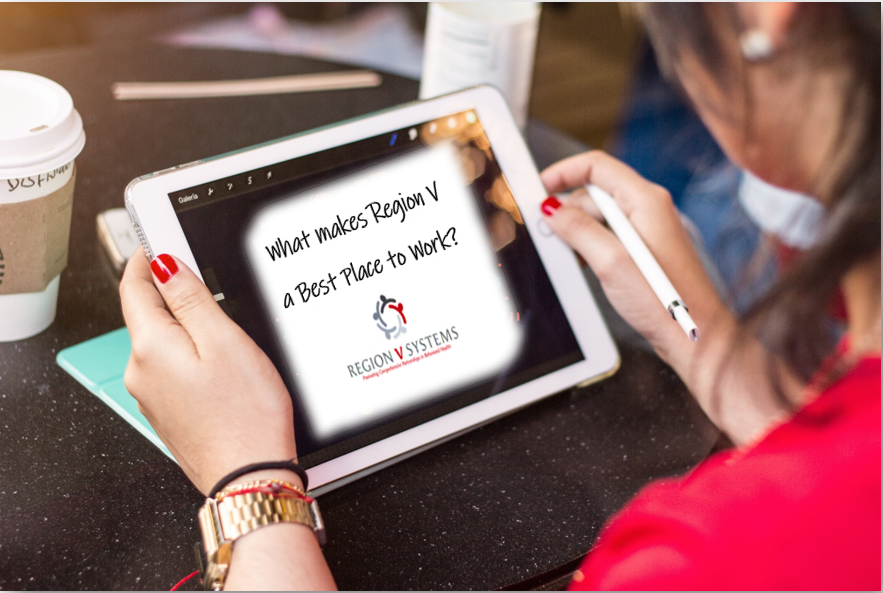 "Region V Systems is one of the most professionally run organizations that I have been associated with since joining the RGB as a representative from my county.  It is my observation that leadership at Region V Systems is a class act.  I am proud to serve on the RGB and look forward to the meetings." – Region V Systems' Board Member
"A fun, flexible, and committed company that supports employees to reach their full potential." – former Region V Systems' Employee
"Region V is an example to all agencies, governmental bodies, and organizations.  Absolute transparency, inclusion of all involved, and genuine caring are a few of the hallmarks they exhibit.  Our world would be so much better if these actions were incorporated into all governing entities.  The only issue I have is that I compare every place to Region V and none come even close to the professionalism and respect shown by Region V." – Region V Systems' Board Member
Human Resources Contact Information:

Phone: 402-441-4343
E-mail: hr@region5systems.net
Confidential H.R. Department Fax: 402-261-0252
Address: 1645 'N' Street, Lincoln, Nebraska, 68508

Region V Systems is a behavioral health management entity serving southeast Nebraska.  Find us on Facebook to receive news about Region V Systems and updated job postings.