Due to inclement weather, Region V Systems will be closed Wednesday, January 18th.  Employees do not need to report to work.
If you are a participant and have an emergency or personal crisis, you may contact CenterPointe Crisis Response at 402-475-6695.
Promoting Comprehensive Partnerships
in Behavioral Health
Region V Systems contracts with a network of behavioral health community providers who offer a broad array of services designed to assist both adult and youth consumers reach their goal of recovery and to live, work, and be full participants in their communities. We take a "client-centered" approach to service planning—community based and individualized to meet the needs of the client and their family.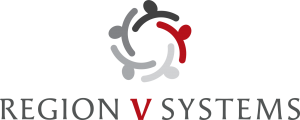 The Region V Systems logo represents our commitment to promote comprehensive partnerships in behavioral health. Partnerships with providers, consumers, the Nebraska Department of Health and Human Services, and other stakeholders are ever evolving through evaluation, assessment, and implementation of programming to best meet the needs of behavioral health systems and its consumers.
Parents for Hope Support Group
For those parents/family needing to connect with others that have youth in their lives struggling with suicide ideations or attempts.  Education, resources, and support are available and will be provided. Parents for Hope Flyer
---
Virtual WRAP for High School Youth
Join other youth in making healthy life decisions, all while having a fun conversation, learning more about yourself, and actually writing a wellness plan. Parent support is required/see permission form attached. Virtual WRAP Flyer
Permission Form
---