Due to inclement weather, Region V Systems will be closed Thursday, February 16th.  Unless otherwise instructed, employees do not need to report to work.
If you are experiencing an emergency or personal crisis, please contact one of the numbers below.
Promoting Comprehensive Partnerships
in Behavioral Health
Region V Systems contracts with a network of behavioral health community providers who offer a broad array of services designed to assist both adult and youth consumers reach their goal of recovery and to live, work, and be full participants in their communities. We take a "client-centered" approach to service planning—community based and individualized to meet the needs of the client and their family.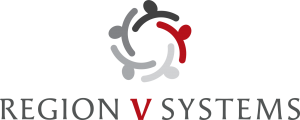 The Region V Systems logo represents our commitment to promote comprehensive partnerships in behavioral health. Partnerships with providers, consumers, the Nebraska Department of Health and Human Services, and other stakeholders are ever evolving through evaluation, assessment, and implementation of programming to best meet the needs of behavioral health systems and its consumers.
No posts to display at this time.