Promoting Comprehensive Partnerships
in Behavioral Health
Region V Systems contracts with a network of behavioral health community providers who offer a broad array of services designed to assist both adult and youth consumers reach their goal of recovery and to live, work, and be full participants in their communities. We take a "client-centered" approach to service planning—community based and individualized to meet the needs of the client and their family.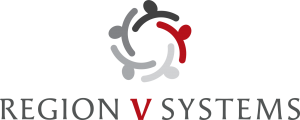 The Region V Systems logo represents our commitment to promote comprehensive partnerships in behavioral health. Partnerships with providers, consumers, the Nebraska Department of Health and Human Services, and other stakeholders are ever evolving through evaluation, assessment, and implementation of programming to best meet the needs of behavioral health systems and its consumers.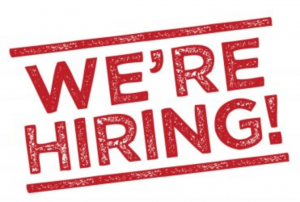 We are hiring for a Continuous Quality Improvement (CQI) Network Specialist
Click here for details and application.
---
Administrative Professional Week
This w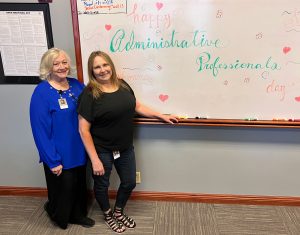 eek, Region V Systems is recognizing our administrative assistants Susan and Donna. Region V's mission couldn't be accomplished without the compassion, dedication, and integrity they exhibit when serving those both inside and outside our organization.
Next time you see one of these shining stars, please join us in extending them a well-deserved thank you!
Happy Administrative Professional Week, ladies!
---

CARF Accreditation
Region V Systems received another three-year CARF accreditation, effective through 5/31/24, for our Family & Youth Investment Program, Regional Prevention Coordination, and Network Management.  Click here to view the accreditation letter and here to view the review full report from CARF.
CARF identified many organizational strengths that can be found on Pages 6-8 of the report.
A special thanks to all of our employees for the hard work and dedication to our mission. A true reflection of the word "teamwork."
---
Parents for Hope Support Group
For those parents/family needing to connect with others that have youth in their lives struggling with suicide ideations or attempts.  Education, resources, and support are available and will be provided. Parents for Hope Flyer
---
Virtual WRAP for High School Youth
Join other youth in making healthy life decisions, all while having a fun conversation, learning more about yourself, and actually writing a wellness plan. Parent support is required/see permission form attached. Virtual WRAP Flyer
Permission Form
---
Region V Systems Launches New Program to End Youth Homelessness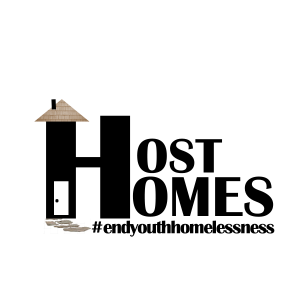 Are you interested in learning how you can help end youth homelessness?  Check out Region V Systems' Host Homes Program to see how you can make a difference in a young person's life.  We are now accepting applications for Host Providers!  Click here to visit the program:  Host Homes
---
BHAC Committee Members Sought
Region V Systems is seeking applications from individuals who are interested in adult or children's behavioral health services and wish to serve on the Behavioral Health Advisory Committee (BHAC). We are interested in filling vacancies with persons who possess education, training, competencies, and/or personal life experience in behavioral health. If you are interested in serving on the BHAC, please click here for information on how to apply.
---
Recycling Efforts Recognized
GREAT NEWS! For our leadership in recycling efforts, Region V Systems has been awarded the Gold award through the Recycle Lincoln Leadership Recognition Program! Newly developed by the City of Lincoln, the program's goal is a 30% per-capita reduction in landfill waste disposal by 2040. To earn a Gold award, a business must recycle and/or compost between 40% and 89% of waste generated. This gold-level award is yet another example of our employees' dedication to community improvement and our organizational culture of striving to achieve excellence in all that we do.
---
LPD Training for Increase in Mental Health Calls
Goals of BETA training:
Reduce trauma of persons in crisis;
Reduce stigma and prejudice; and
Partner with peer services.
Learn more about Region V Systems' BETA training, aimed to aid LPD in assessing and addressing mental health crisis calls on 10/11 Now.
---
New Website Launched to Help Employers with Recruitment Needs, Job Seekers Find Employment
A free recruitment resource has been developed exclusively for Nebraska.  In response to the Legislature's concern with growing behavioral health workforce challenges in our state, a website was developed specifically to promote behavioral health workforce opportunities in Nebraska.  This website was made possible through a collaboration between BHECN (Behavioral Health Education Center of Nebraska) and the Nebraska Regional Behavioral Health Authorities.
NebraskaBehavioralHealthJobs.com provides a FREE resource targeting employers who want to recruit specifically in the behavioral health field and for job seekers who want to work in this field.  Any employer who provides behavioral health services in Nebraska may post unlimited job openings for free.  Services are defined as direct or indirect care, including administrative agencies that serve a role in the behavioral health system of care.  Because we believe every position in an organization contributes to its overall success, the scope of job postings is meant to include every level in the workforce, from entry-level administrative support to licensed professionals.  By creating a customized profile, job seekers may also search jobs and post their resumes for free.  Click here for the Q & A fact sheet.
NebraskaBehavioralHealthJobs.com also has a Facebook page: please click here and "like us."  Get your friends and family to do the same.  The more people who know about this, the more we can get the word out to educate employers and job seekers alike.  Please contact Kim Michael, project coordinator, should you have any questions.
---
Interpretation Services
Interpretation Services are available upon request by calling 402-441-4343 or by filling out the Contact Us form.
---
Parking Map
Please click here for a map of available parking when you come to visit our building.
---