Region V Systems seeks to attract and retain a high-performing and diverse workforce in which employees' differences are respected and valued to better meet the varying needs of the customers we serve. Region V Systems is a learning organization that strives for a diverse and inclusive work environment to promote collaboration, flexibility, and fairness so that all individuals are able to participate and contribute to their full potential.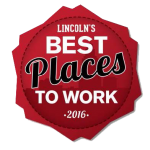 Systems Thinking * Personal Mastery * Mental Models * Building Shared Vision * Team Learning
The top 5 words our employees use to describe our office culture are:
flexible
supportive
caring
challenging
friendly
Would you like to work for an employer voted two years in a row as one of Lincoln's Best Places to Work? If yes, check out our current job openings and apply today!
There are no current job openings at this time….please check back! 
New job opportunities will be posted here as they become available. Please note that we only accept applications for positions which are currently open. Applications for positions which are not currently open will not be considered and will not be retained.
Skill Builder

Position open until filled.
Must be 21 years of age or older.
Are you looking for a part-time job with guaranteed hours per week? This position allows for a great work schedule for college students and others needing to work a flexible schedule.  Do you want a job that allows you to serve as a role model to others in the community?  If so, we are looking for applicants who will serve as a visionary and cheerleader, teaching life skills to clients enrolled in our Family & Youth Investment program (youth/young adults diagnosed with a mental health condition, ages 0 –24).
Make a difference in a youth's life — join our team!  "It was one of the best employment opportunities and experience I have ever had." ~ Former Skill Builder
Skill Builder Benefits:
Guaranteed work schedule of 25 hours/week.
Monthly cell phone stipend.
Reimbursed mileage costs.
Pro-rated vacation and sick leave.
Retirement benefits.
Annual wage increase.
Work Environment and Travel Requirements:
5 hours a week will be spent in the office to work on client documentation and attend staff meetings as needed.  20 hours a week will be spent working directly with participants (clients) in their home and/or community setting.
Responsibilities will require a flexible work schedule, including some evening/weekend hours, to meet business needs of the organization.  Typical hours of work will generally fall within the time frame of 11:00 a.m. – 7:00 p.m. as needed to meet participants' (clients') schedules.
Incumbent is required to carry a working personal cell phone during shift (monthly cell phone stipend provided).
Incumbent is required to have personal, reliable transportation to travel to meetings/activities/transport clients within Region V's 16-county area. Must maintain valid Nebraska driver's license and current vehicle insurance.
Click here to view full job description.
Starting Wage:  $12.31/hour, increase to $12.85 after 6-month satisfactory probationary period.
Application Requirements:  Submit Application for Employment and Addendum, Consent for Employment Verification, and resume. Submit to Region V Systems, c/o Human Resources, 1645 "N" Street, Lincoln, NE  68508, via e-mail at hr@region5systems.net, or via confidential fax at 402-261-0252.
Region V Systems Application.docx (fillable fields)
Consent for Employment Verification.docx (fillable fields)
Application Addendum Skill Builders.docx (fillable fields)
Region V Systems Application.pdf
Consent for Employment Verification.pdf
Application Addendum Skill Builders.pdf 
Position open until filled.
 All documents must be submitted for your application to be considered.
Hiring Policies
Equal Opportunity Employer (EOE). Region V Systems shall grant veterans preference to all applicants who are otherwise eligible for employment and who request such preference on their application.
Region V Systems prohibits discrimination, on the basis of race, color, national origin, gender, religion, age, disability, political beliefs, sexual orientation, marital or family status, disabling condition, or genetic information in conformity with applicable laws.
Recruiting and Selection – Drug and Alcohol Testing (PDF)
Recruiting and Selection – Background Investigations (PDF)
Region V Systems is a participating employer in the E-Verify Program.
Click here for details on the E-Verify Program.
Accommodation Requests
If you require special accommodations as an applicant, please contact the Human Resources Department.
Internships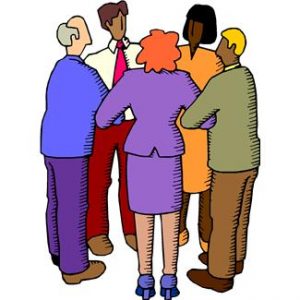 Region V Systems' vision is to promote comprehensive partnerships in behavioral health. We believe that supporting individuals through their academic and/or career aspirations helps to build a strong community and future partnerships for those wanting to work in helping professions such as the behavioral health field.
We are proud to give back to the community by sponsoring a quality internship program that we hope will foster a foundation of experiential learning opportunities that will grow and empower future employees in our community.
Internships with Region V Systems are held on a voluntary basis; interns receive no stipend or other compensation for their involvement in the program.
We offer a variety of learning opportunities and outcomes for individuals who want to benefit their educational or academic goals on a short-term basis in the areas of workforce re-entry, associate's / bachelor's degree practicums, and master's degree practicums. Region V Systems offers internships in the following areas:
Continuing Education (Training Department)
Continuous Quality Improvement (CQI Department)
Family & Youth Investment (case management program)
Prevention Coordination
Click here for detailed program descriptions: Intern Areas of Interest (PDF)
The mission of our internship program is to provide
a comprehensive learning experience.
Steps to Become an Intern with Region V Systems…
You can expect that our internship application review generally takes 4-6 weeks to process. Please plan accordingly and apply well ahead of your anticipated needs, especially if you require a minimum number of practicum hours. Before applying for our internship program, you are encouraged to call Human Resources to discuss your internship needs as our departments vary in the number of hours we sponsor interns. Below are the basic steps to becoming an intern with Region V Systems:
Along with your resume, complete an "Internship Application" below and submit to Region V as directed on the application.
You will receive written confirmation from Human Resources that your application was received as well as status updates regarding your application processing and approval.
Region V may require that background checks be conducted on your behalf, depending on the number of hours interning and/or scope of interning. A positive reference is required from your practicum professor.
You may be required to interview with the department for which you want to intern with.
Once you have been accepted into our internship program, you will be required to complete an orientation session as part of your internship experience. This may be concurrent with your other internship activities.
Electronic Internship Application (DOC) (Requires Word or similar document viewer)
PDF Internship Application (PDF) (If you prefer to complete the application by hard copy)
Questions?…
You may e-mail Human Resources at hr@region5systems.net or call 402-441-4343 and ask for Human Resources.
Thank you for considering interning with Region V Systems!
We look forward to receiving your application.
Human Resources Contact Information:

Phone: 402-441-4343
E-mail: hr@region5systems.net
Confidential H.R. Department Fax: 402-261-0252
Address: 1645 'N' Street, Lincoln, Nebraska, 68508

Region V Systems is a behavioral health management entity serving southeast Nebraska.  Find us on Facebook to receive news about Region V Systems and updated job postings.